Scientific poster for a conference
The poster was designed for a conference in landscape format DIN A0. The four different main headings were highlighted with bright colors.
In order to make the scientific topic more comprehensible, various graphics were designed in order to illustrate sequences of the presented algorithm.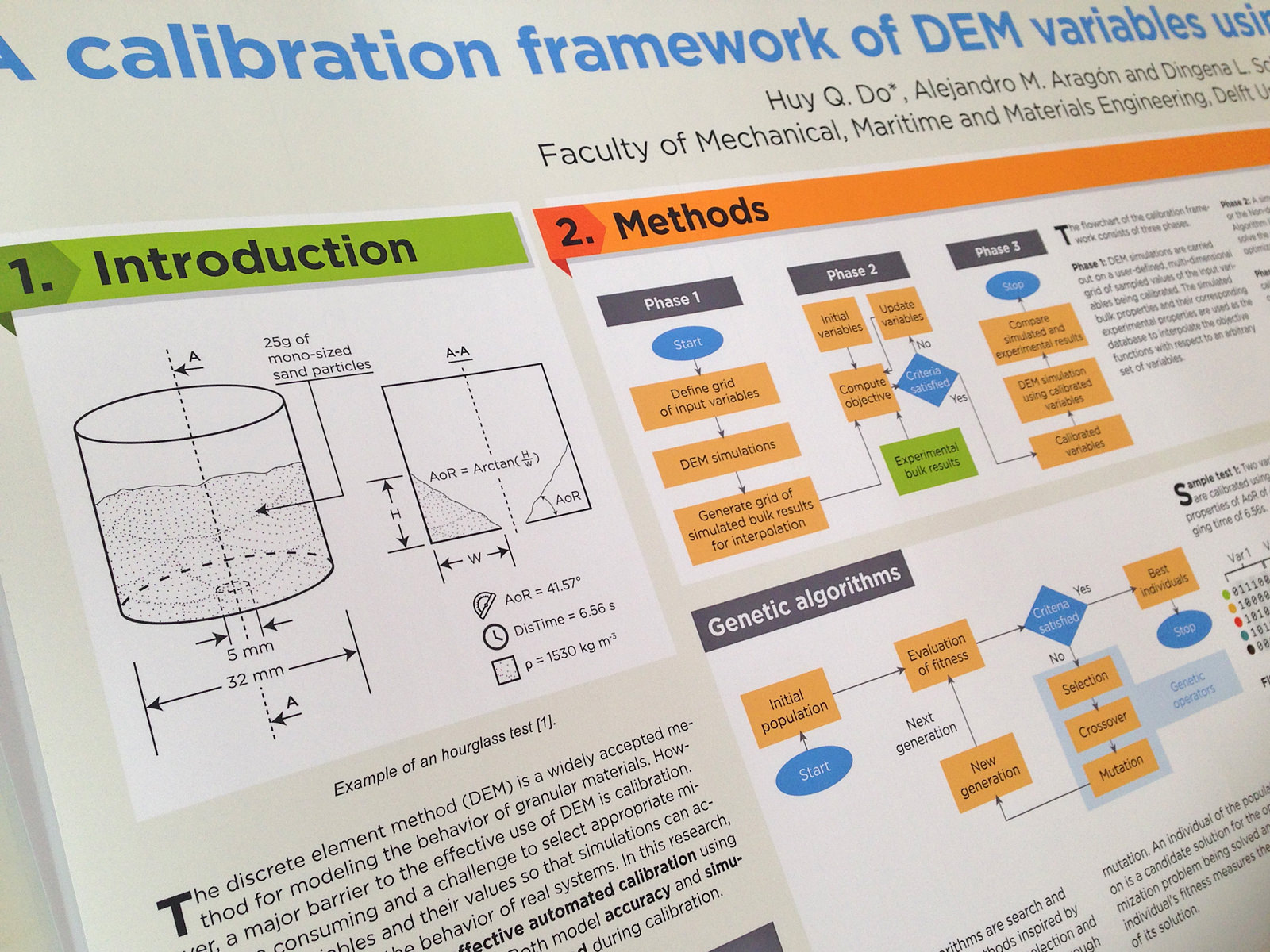 The topic is complex and therefore it was a special creative challenge to arrange the extensive text as well as the numerous infographics in an attractive way.
In the upper left corner of the poster I also added a QR code, which links to a video abstract with further explanations on the topic.

A copy font size of 18pt was chosen, 55pt for the headlines and for the title 98pt, in order to be able to read texts with a little distance to the poster.

Printing: Digital printing on matt 170g paper with back lamination for reinforcement.
Activities:
Picture editing
Design/Layout
Setting
Scientific Poster Template
You can purchase this scientific poster design now as a PowerPoint template on Etsy: