Wall calendar design for CTex
For CTex I designed a four-part wall calendar that serves as a promotional gift to customers and partners.
The company from Russia is active in the import of cotton waste from the textile industry, which is used in the cotton, medical and chemical industries. The company's partners are paper mills in Russia and Europe that produce banknote and security paper.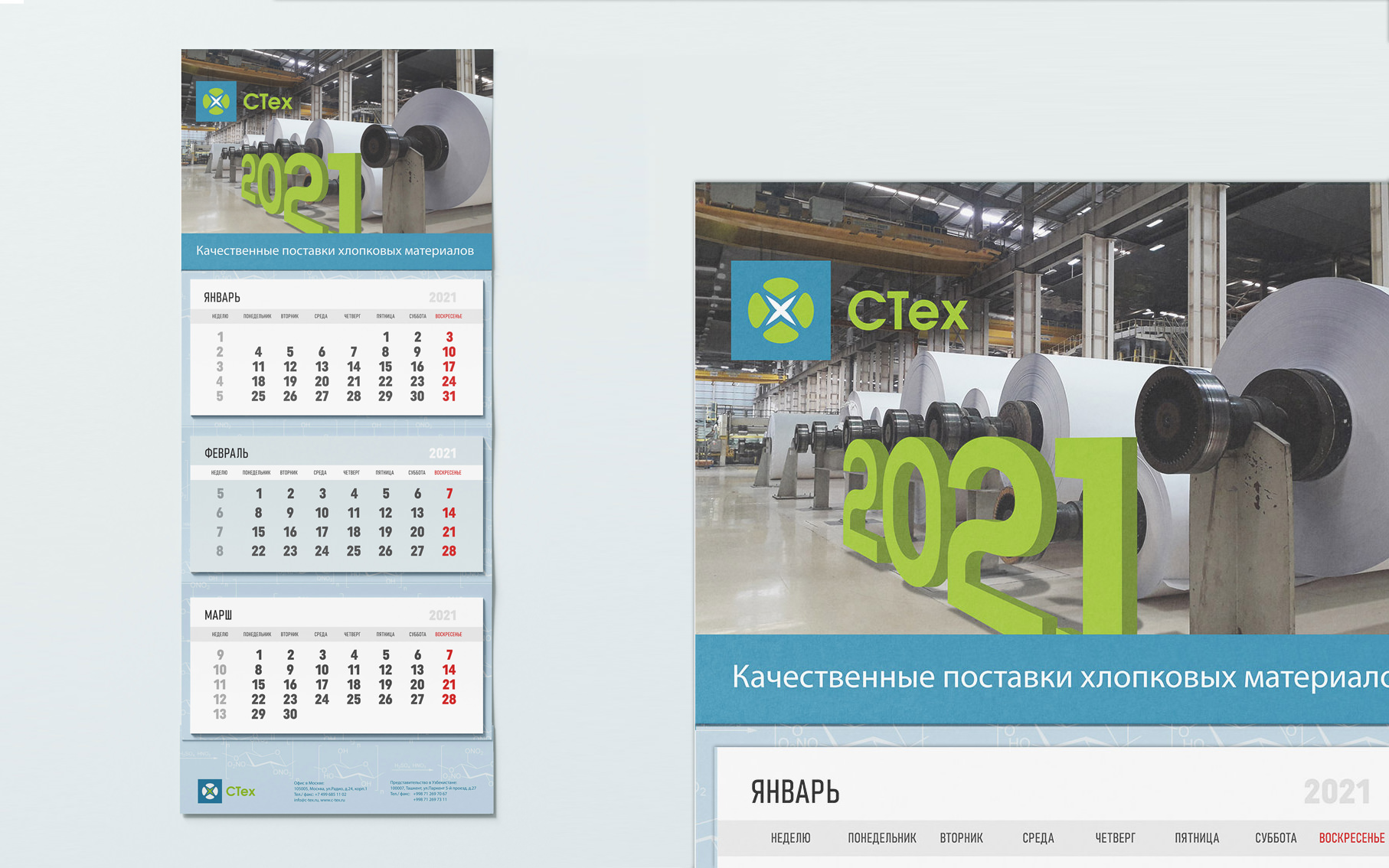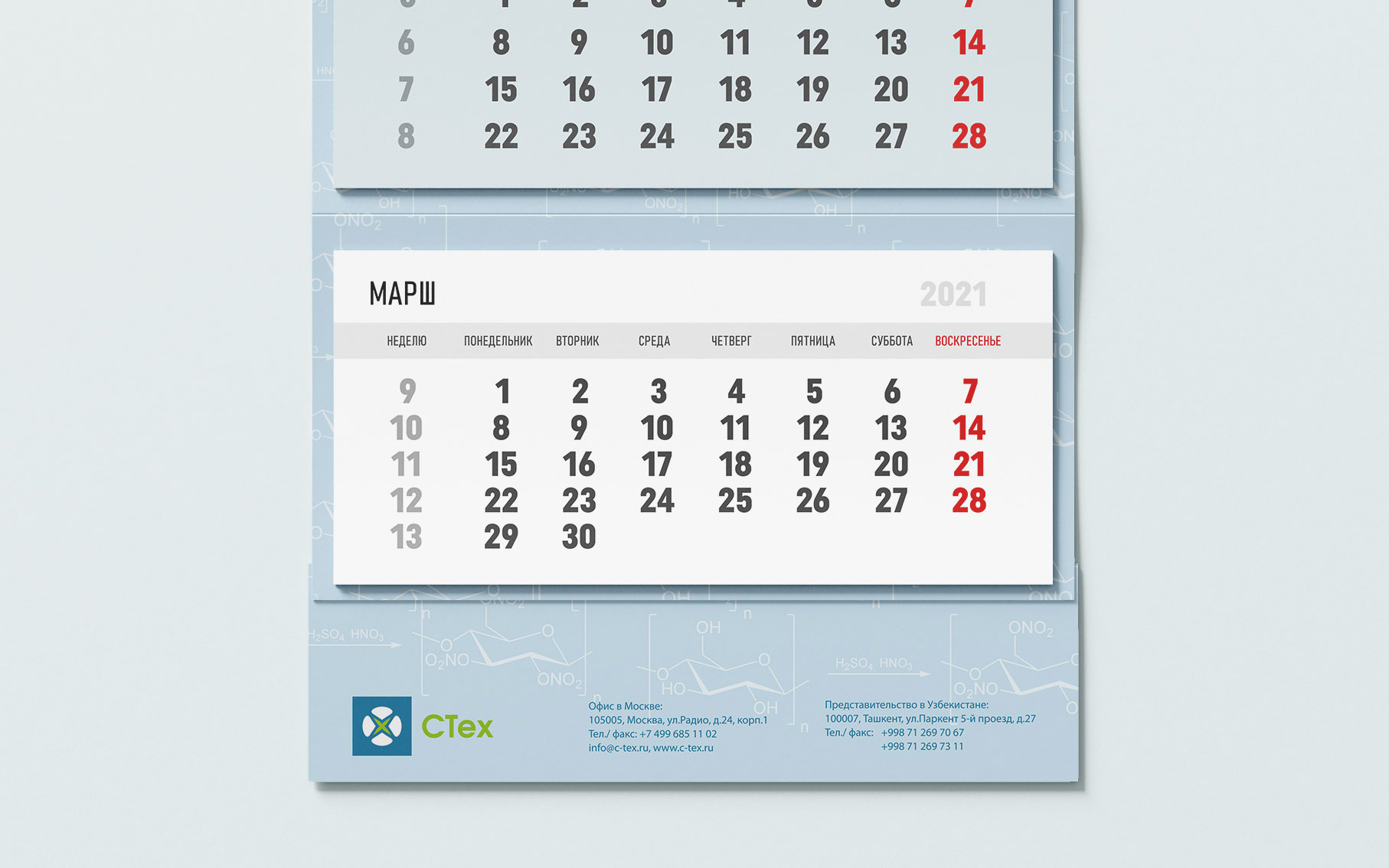 The calendar has a size of 33 x 73.3 cm and shows a formula for gun cotton as a graphic pattern in the background, as well as a picture from a paper production factory.
Activities:
Title graphic design
Design/layout
Setting for print